Internationally known as "Zante", Zakynthos is one of the seven gem islands that decorate the Ionian Sea, featuring some of the most stunning beaches all over Greece. Birthplace of famous national poets and composers as well as a place of gastronomic interest, Zakynthos has always been a particularly popular destination.
Its hidden forested wilderness can be the perfect escape for those who appreciate places abundant with nature. Travel across centuries while visiting the picturesque rural villages and feel reborn when diving into the breathtaking turquoise waters.
Show-stopping beauty and hidden depths
White beaches, sea turtles and a party atmosphere make Zakynthos
a favourite holiday island in Greece's magical Ionian Sea.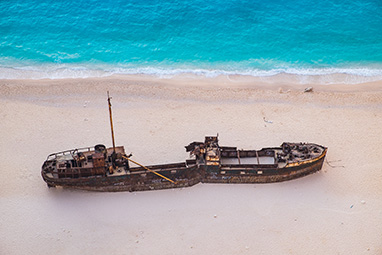 From your seat on the caique that does the circuit of Zente, you'll see a procession of beaches and coves, each seemingly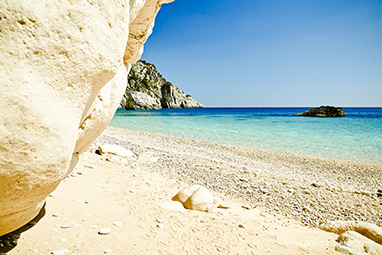 White beaches, sea turtles and a party atmosphere make Zakynthos – or Zante – a favourite holiday island in Greece's ma